Gaming in the Suburbs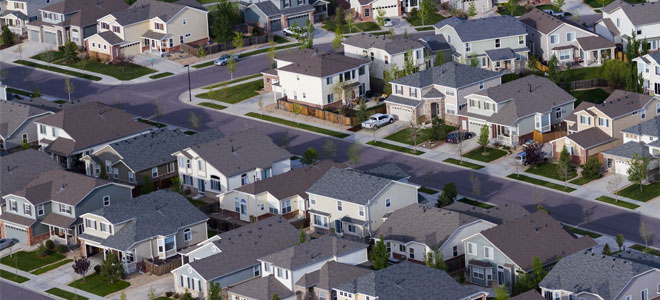 After six years of living in the city, my wife and I have moved into a house in the suburbs. It's a major life accomplishment for us that goes well beyond the world of gaming. Having said that, there are some very real ramifications that impact my hobbies. Let's look at some of the changes in this new suburban world!
Bigger Gaming Space
While I was fortunate enough to game in our condo den, it wasn't the most inviting space. By the time we moved out, it was a solitary fortress surrounded by shelving and only really room for one person at a time. In our new home, we have the whole basement for recreational activity. I'll still have a dedicated gaming desk, there is also room for another TV entertainment space, shelving, and possibly even a board game table. Once we have a bigger TV and some extra seating down there, I look forward to being in the same room as my wife while I game so that we're not isolated from each other on different floors of the house.
Need to drill a hole into the ceiling for ethernet cable
At the old place, my desk sat right beside the modem. In the new house, the modem will sit on the main floor for optimal coverage of the house. As such, some light construction is required so that I can properly hook up my computer or gaming consoles to the internet.
The commute will dictate where my gaming time goes
By moving to the suburbs, we took a bigger home in exchange for a worse commute to-and-from work. With more time spent on the train, there's some give and take that's going to happen. Odds are, I'm going to have less time to play on my home consoles, such as the PlayStation 4 and Xbox One. On the other hand, it's a great opportunity to catch up on Nintendo Switch gaming, assuming I'm not asleep. As if the blog hadn't gotten Nintendo-centric enough, you can probably expect to see more Nintendo-related content on the site!
For now though, I need to get back to unpacking boxes and building furniture. Happy holidays!
Buy the Nintendo Switch from Amazon.com