The Super Nintendo Classic Edition is Happening!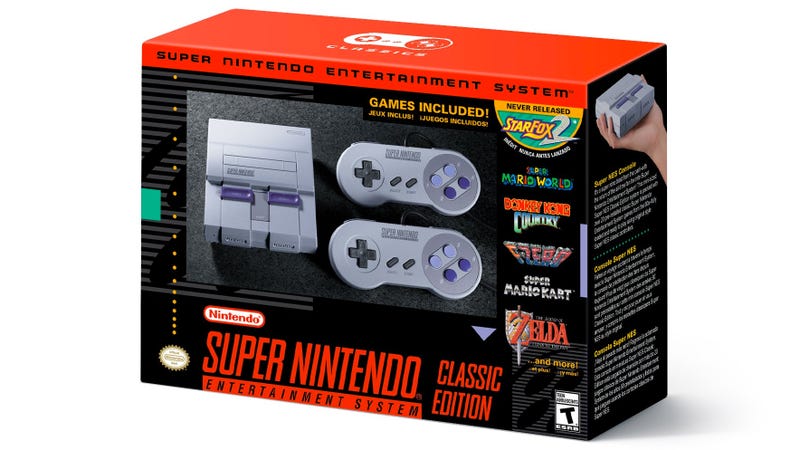 Following the success (or at least rampant demand for) the NES Classic, Nintendo returns with the Super Nintendo Classic. Featuring two controllers (with longer cables) and 21 stellar titles (including the unreleased Star Fox 2), this is going to be a must-have item this holiday season.
The Super Nintendo is my all-time favourite console, as it had a tremendous lineup of games and came out during a time when video games were becoming a serious hobby for me. Beyond the raw nostalgia, many of the console's best games have aged like fine wine. Being able to have access to all of these again in HD is going to be a real treat. That is, if I'm able to secure one in the first place.
Let me know in the comments how excited you are for the SNES Classic!