Arms Global Testpunch Impressions
Arms has been no stranger to skepticism. As a 3D arena fighter with motion controls isn't exactly what you would want or expect from Nintendo. Nightmares of Wii Boxing came rushing back when I first saw this, leaving me scratching my head as to why Nintendo would want to go back to this concept.
Having now played Arms as part of the Global Testpunch, I now see that this isn't another motion controlled waggle fest. Arms is the real deal.
2-4 players will step foot in the arena in hopes of being the last person standing. You'll damage your opponents with your springy arms that stretch and curve across the battlefield. Using the Joy-Con controllers, you simply flick your wrist to punch and add some tilt to curve your punches.
Based on past experiences, including the recent Way of the Hado mode in Ultra Street Fighter II, I figured that motion controls would be a disaster. To my surprise, it's the better way to play. Movement and punching worked exactly the way I wanted it to. Kudos to Nintendo for designing the game to perfectly fit the limitations of motion controls. Using standard controls, I actually had a really hard time wrapping my brain around where all the buttons were, as the control scheme varies greatly from what a traditional fighting game would use. I can see how some players would prefer using a regular controller, but I'm going with motion all the way.
Combat may seem simplistic at first, but the game has a surprising amount of depth. The game is built around the classic fighting game triangle where attacks beat throws, throws beat blocking, and blocking beats attacks. As such, there's an answer to every situation if you put your mind to it. Movement is also crucial to the experience, as it's the best way to find openings for attacks while weaving through your opponent's offense.
Also adding to the depth is its unique cast of characters. Each character has their own unique abilities and arms to choose from, giving players a ton of opportunities to explore how each combination affects gameplay. At this point, Ribbon Girl is my bae, as her ability to chain air jumps and dashes makes her very hard to hit. Odds are, you'll find a number of different character and arm combinations that work for you.
The beta showed off 1v1, 2v2, 1v1v1 and Volleyball. 1v1 was my favourite, as it really allowed the nuance of combat to shine. 2v2 is wild, but a lot of fun. 1v1v1 is a bit too nuts for me, as someone always ends up getting double-teamed. Volleyball, while meant to be more of a mini game, was a joy to partake in as well. Using your stretchy limbs, you dig and spike the beach ball into your opponent's side of the court. I wouldn't spend too much time with this, but it's a nice break from the norm.
This Global Testpunch also showed off how lobbies work. As players join the room, they are free to change their characters and practice while they wait to be paired up. You'll quickly be ushered into one game after the other, minimizing down time. It's a great way to keep players engaged throughout.
From Mario Kart, to Smash Bros., to Splatoon, Nintendo has proven that they can shine in whatever they put their minds to. Arms looks like Nintendo has done it again. It's a unique fighter that is wildly addictive and one that casual and hardcore players alike will enjoy. After my time with the global testpunch, this went from cautiously optimistic to a day one purchase.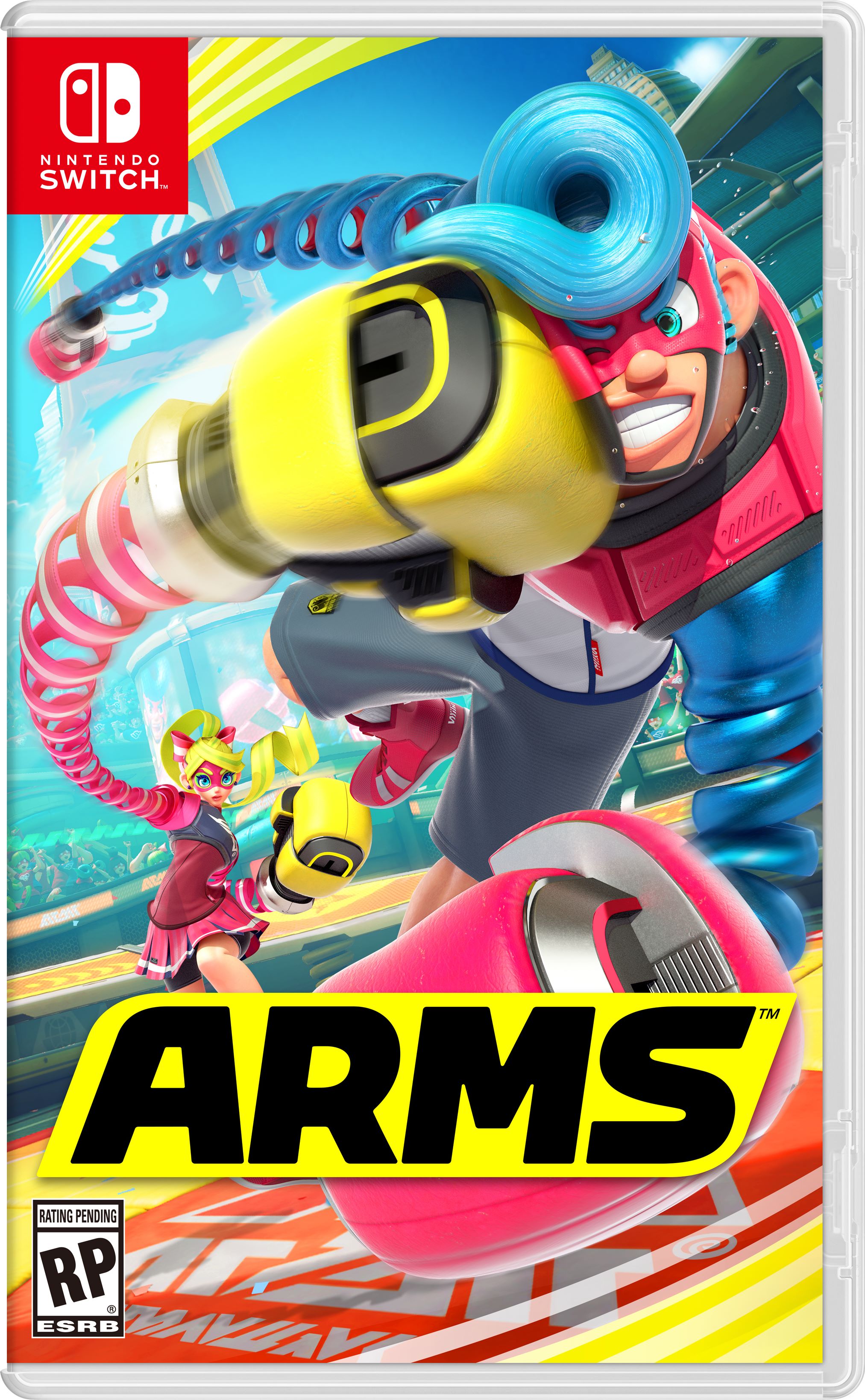 Buy Arms Now From Amazon.com
See More From The In Third Person Store