Defenders of the Triforce – Real Escape Game Review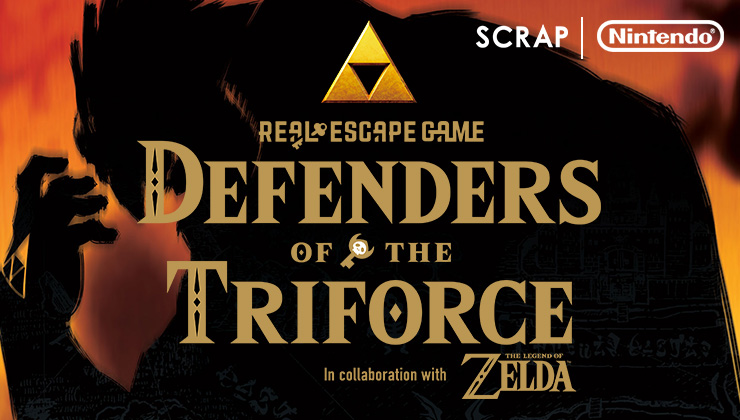 Defenders of the Triforce takes the Legend of Zelda universe into the real world with an escape challenge game. Touring across North America this summer, my family and I gave it a shot when it came to our city. Should you carve some time out of your busy schedule to try out this limited run challenge?
The setup for this challenge is essentially the story from Ocarina of Time. Gannon has taken over Hyrule and it's up to your group to find the Master Sword in 60 minutes or less. This escape challenge will take you across many major landmarks in Hyrule, which will be a welcome sight for fans of the series.
Where this experience deviates from my own expectations is that I was initially expecting this to be an escape room. This is not that at all. Instead, hundreds of players are broken up into groups of six and are seated at tables throughout the large venue space. From there, you will solve puzzles mostly at your table, though there is a lot of moving around in order to gain items and validate your progress.
At first, I was concerned about the initial format. Solving puzzles at a table doesn't sound nearly as cool as actually breaking out of a Zelda themed dungeon. Thankfully, the game as its conceived works really well. The puzzles are neat and provide a nice challenge. If you've never done an escape room or escape challenge before, this is a good place to start. That said, I've partaken in a number of escape rooms in the past and this one did give our group a good test.
One quirk of the game's design is that teams are broken up into groups of six. If your group is too small, you will be paired up with strangers. If your group is too big, you will be split up and forced to play with strangers. Not to say that playing with strangers is a bad thing, but if you want full control of your party, you need to arrive with a full group.
What ultimately puts the experience over the top is the interaction you have with the world of Hyrule. There are a number of setpieces throughout the room that represent some of its key landmarks. At these places, you will validate your progress, gain clues, and solve some of the location-specific puzzles while you're there. The sets looked good and the staff did a great job playing their roles. The only problem with the setup is that you will invariably end up standing in line, waiting for your turn to visit the next location, though it seems like the puzzles are designed with that in mind. We ultimately finished in the the top 10 with one minute to spare.
My initial concerns about the format of Defenders of the Triforce quickly melted away as soon as the adventure began. It does a great job of providing players with a compelling real life puzzle-solving experience. Would highly recommend going with a group of six, but it's definitely a quest worth taking.
Buy The Legend of Zelda: Breath of the Wild Now From Amazon.com