Nintendo Switch Pro Controller Review
The default Joy-Con controllers on the Nintendo Switch provide an unprecedented level of versatility, from acting as the controllers on a portable unit, to working as a standalone controller when attached to a Joy-Con Grip, or even as two separate controllers when split in half. This versatility, however, comes at a cost. In particular, when used with a Joy-Con Grip, it works okay, but it's certainly no substitute for a more traditional controller.
To address this issue, you could buy a Nintendo Switch Pro Controller. It definitely looks the part, though its steep price point may give you pause. Is this control alternative worth it?
After extended play with the Joy-Con Grip, getting your hands on a Pro Controller is a stark reminder of how a more ideal controller should feel like. With the general shape and button layout of the legendary Xbox 360 controller, it feels great on your hands.
You also get the added benefit of regular-sized analog sticks and buttons. The sticks and buttons feel great, especially the large face buttons. While the triggers feel great, the throw on them is really short and they aren't analog. Not sure if that's going to be a problem long-term, but they generally feel great.
A welcome addition to this controller is a traditional d-pad, which is notably absent from the Joy Con controllers. For games that require 2D movement such as Puyo Puyo Tetris, this is a much better way to play.
One area where the Joy Cons have this beat is in the rumble department. Lacking HD Rumble, the nuance and strength of the rumble is muted somewhat on the Pro Controller. Personally, this isn't a big deal for me at the moment, but certain games that make more use of HD Rumble in the future could be a larger setback in the long run.
The Nintendo Switch Pro Controller feels as good as the standard controllers on the Xbox One and PlayStation 4. But why is it more expensive? For one, it has motion controls. During my time with Breath of the Wild, I was able to aim my shots fairly well by tilting the controller without much hassle. I don't think it's going to be used much, but I guess it's cool that it's there. You can also scan Amiibo figures on the Pro Controller by placing the figure on the Nintendo Switch logo.
These are going to be menial additions to most, but the additional cost does come with one meaningful upgrade. The Nintendo Switch Pro Controller has the competition beat in terms of battery life. The Xbox One requires players to use AA batteries or buy a rechargeable pack. The DualShock 4 dies in roughly eight hours. The Pro Controller has the best solution, with an internal battery that lasts up to 40 hours. You don't need to constantly charge the thing, and charging is as easy as plugging the controller into the Switch dock via USB.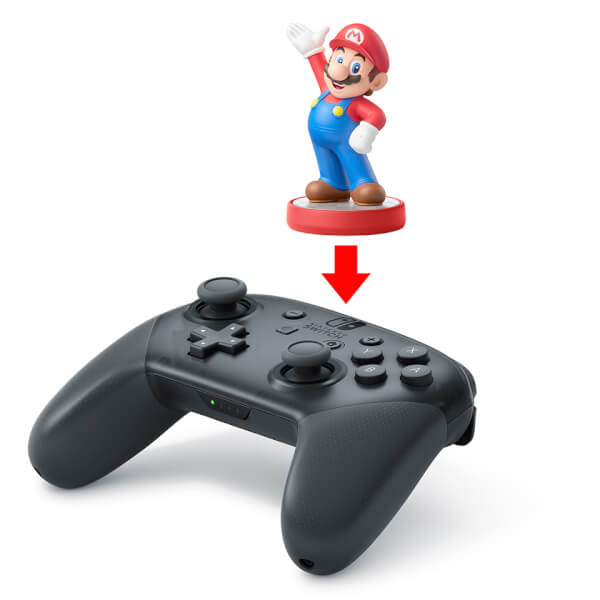 After you get a screen protector and a case for your Nintendo Switch, the Pro Controller is the next essential peripheral to grab. I know its pricey, but it's hands-down the best way to play games when your console is hooked up to a TV. Now that I have a Pro Controller, it's my preferred way to play.
Buy The Nintendo Switch Pro Controller Now From Amazon.com
See More From The In Third Person Store