Luxury Editions of Board Games
With higher trim level and an increased price to match, luxury editions of games aren't meant for most. More often than not, the standard edition of a game will suit you just fine. However, a trend I've noticed since the release of the fancy 10th anniversary edition of Ticket to Ride is the growing number of designer games getting the tricked out treatment. As a proud owner of that particular luxury edition, I'm all for the release of other games in this manner.
Ticket to Ride was the first luxury board game to pique my interest. Already my favourite board game of all-time, this one got better with a double-sized board, new art, larger cards, the 1910 Expansion and custom trains for each player. Everything about the package screamed quality, including a price tag that's roughly double the original. My bank account may have stung for a bit, but the hurt is easily subsided by knowing that I have a premium version of my favourite game.
One souped-up edition of a game I love that's on my radar right now is Hanabi Deluxe. This one replaces the cards with Mahjong-style tiles. Besides being higher quality than cards, these tiles add the added benefit of not having to hold them up for the entire game. The trade-off is that the tiles are harder to shuffle and any scuffs to the tiles can give away what they are. As fancy as the luxury edition of a game might be, they can introduce new challenges to an existing game in this way. Even the previously-mentioned Ticket to Ride, as wonderful as it is, comes with the huge downside of being incompatible with all of the expansions.
Some other games sporting a luxury trim include Takenoko, Tokaido, and the insane designer edition of Small World. With metal coins, wooden tiles and a ton of miniatures that come in a classy wooden box, this limited edition package costed a whopping $450! If you didn't up one of the 1,000 they made back then, you're probably looking at spending over $1,000 to get it now off of eBay.
If you've followed my site for a long time, you might find my welcome stance to special editions of board games to conflict with my negative sentiments towards collector's editions of video games. There's a fundamental difference between the two. With luxury editions of board games, the extra trimmings really do matter to the overall experience. A double-sized board and custom trains make the game look cooler in a meaningful and functional way. With collector's editions of video games, you're paying extra for the exact same game, but with DLC that could be bought separately and a plastic statue that you probably won't want to display in your house. It's not realistic for video games to provide vastly different experiences for those who buy a collector's edition, I get it. But at this point, the vast majority of video game publishers haven't made a collector's edition that's truly worthwhile.
If you really love a board game, why not splurge and get the best possible version of it available? For the super fans, I'm glad that publishers are giving players the opportunity to get a premium iteration of a game they adore. For everyone else, the standard edition is still for sale at regular price.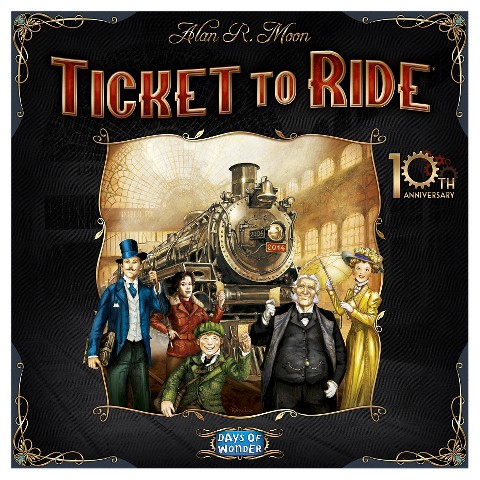 Buy Ticket to Ride 10th Anniversary Edition Now From Amazon.com
See More From The In Third Person Store